Welcome! Dr. Feldman is a clinical psychologist who has been providing therapy and counseling in the Cambridge, Wellesley, Newton areas for over fifteen years. If you wish to schedule an appointment, please click here to open the Contact form. Click here to open the Couples Intake form, or click here to open the Individual Intake form.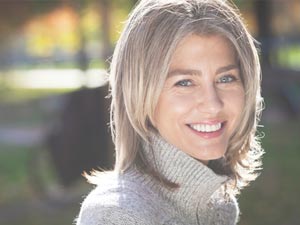 Do stress and worry get in the way of your participating fully in life? Do you have trouble being yourself in relationships? Are your choices guided by what looks good to others and not what's best for you? Are frustration, stress and negative thinking getting in the way of your well-being? Are you struggling to make an important choice or adapt to a new change in your life?
These are common problems I help my clients with. I provide a space away from the demands and distractions of daily life so that we can focus on your challenges, needs, and goals for therapy.
Reduce stress and anxiety

Improve mood and attention

Manage major life transitions

Alleviate guilt

Create better work-life balance

Improve relationships

Increase confidence and self-esteem

Create more spontaneity and joy

Improve self-image as a sexual person
For Couple Clients Seeking Couples Therapy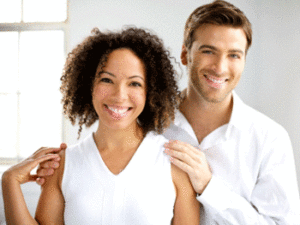 Is your relationship troubled by resentment, criticism, or silence? Do you feel like you're walking on eggshells? Are you struggling to be heard and understood? Are you living like roommates rather than romantic partners? Is your relationship lacking sexual chemistry or vitality?
These are common problems I help my couple's clients with. By creating a safe and neutral environment, I help couples work through the anger, disappointment and frustration that builds up through failed attempts at solving persistent problems. Together, we work to resolve these problems and rebuild the connection that brought you together.
Communicate better

Reduce anger and frustration

Stop repetitive arguments

Listen and be heard

Create more a supportive relationship

Increase sexual intimacy

Build trust
What to expect from the therapy process?
Some of the ways I help my clients is to alter negative thoughts, improve mood, reduce anxiety and stress, build more fulfilling relationships, adopt a more optimistic approach, and make better choices. My approach is tailored to each client's needs, strengths and goals.
In the initial sessions, I ask the couple to talk about the difficulties that led them to seek to counsel. I want to understand not only your challenges but your strengths. As I get to know you, my feedback includes offering a new approach to your problems that you can practice at home. I help you to communicate better, fight less, and support each other more.
Throughout this process, I create a safe and neutral environment in which both partners feel heard and comfortable sharing their experience.
Intensive Couples Therapy
Intensive couples therapy is for couples who need more immediate results than traditional, weekly couples' treatment. If you need to resolve a crisis, come to a decision about a time-sensitive issue or to relieve from acute distress, intensive couples therapy may be right for you.
Intensive couples therapy involves meeting 2-3 sessions per week for extended sessions.
Here are some issues intensive couples therapy can address:
affairs

recent separation

escalation of conflict

exhaustion from persistent, irresolvable issues