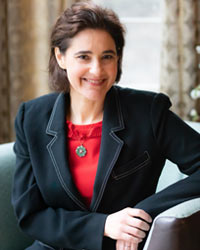 I am a clinical psychologist by training with an advanced certification in psychoanalysis. I offer consultation and psychotherapy to individual clients and couples.
I also supervise graduate and post-doctoral students as well as junior colleagues in private practice. I am an adjunct faculty at Tufts Medical School and a faculty member at the Massachusetts Institute of Psychoanalysis.
I teach continuing education seminars to professionals in my field on special topics in individual and couples' treatment. I have given presentations to many local and national organizations. I hold a B.A. From the University of Pennsylvania, an M.Ed. From Temple University and a Psy. D. (doctorate of psychology) from the Institute for Graduate Clinical Psychology at Widener University.
Invited speaking engagements (professional organizations)
Harvard Medical School, Continuing Medical Education
American Psychological Association, Division Thirty-Nine
Massachusetts Bar Association, Family Law Section,
Thomas Jefferson University, Department of Psychiatry,
The Boston Institute for Psychotherapy
The Psychoanalytic Educational Forum of Boston,
Brookline Mental Health Center
Cambridge Health Alliance, Behavior Health Department
Philadelphia Society for Psychoanalytic Psychology,
Invited speaking engagements (community organizations)
Planned Parenthood, Boston Chapter
Wellesley Mother's Forum
Newton Mother's Forum
Newton High School Parent-Teacher Organization
Newton Middle School Parent-Teacher Organization
I currently offer my services in two regions. I have an office in Cambridge Massachusetts which covers the general Cambridge and Boston region and I also have an office in Wellesley which covers Wellesley, Newton and Natick region. Feel free to reach out at 978-219-4525 or use my contact form here.